Tilveran Restaurant
Íslenska English Deutsch Français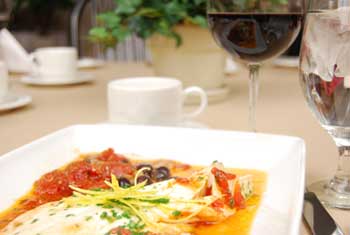 The restaurant "Tilveran" is situated in the centre of the town of Hafnarfjörður, right by the harbour in it's friendly surroundings. A charming restaurant that puts emphasis on quality.
Here the most demanding gourmet will flavour quality food based on the freshness of the products and the high standard of cooking. Taste some of original courses offered "à la carte" or the interesting three course menu of the day and the price will come as a nice surprise.
A visit to the town of Hafnarfjörður is worth while, a lively little town with it's harbour, museums and the mystical lava formations. A visit to "Tilveran" at the beginning or the end of your visit is indispensable!